Work on the Duties of Muslims Towards the Prophet Muhammad with an Account of His Life
1191 AH/AD 1777 (Ottoman)
Walters manuscript W.586 is an illuminated copy of the popular work on the duties of Muslims toward the Prophet Muhammad known as al-Shifa' by 'Iyad al-Yahsubi (died 544 AH/AD 1149). According to the colophon, it was completed in 1191 AH/AD 1777 by Salim al-Rashid. The text is written in Turkish Naskh script in black ink with incidentals in red and gold. The dark brown leather binding is contemporary with the manuscript.
Provenance

Provenance (from the French provenir, 'to come from/forth') is the chronology of the ownership, custody, or location of a historical object.
al-Sayyid Abu Bakr al-Hilmi, 1281(?) AH/AD 1864-1865 [mode of acquisition unknown] [seal impression with the name and date on fol. 1a]; Henry Walters, Baltimore [date and mode of acquisition unknown]; Walters Art Museum, 1931, by bequest.
Geographies
Turkey (Place of Origin)
Measurements
Folio H: 7 1/16 x W: 4 1/8 in. (18 x 10.5 cm)
Credit Line
Acquired by Henry Walters
Location in Museum
Not on view
Accession Number

In libraries, galleries, museums, and archives, an accession number is a unique identifier assigned to each object in the collection.
W.586
Do you have additional information?
Related Objects
Binding from Work on the Duties of Muslims Towards the Prophet Muhammad with an Account of His Life
1191 AH/AD 1777 (Ottoman)
view details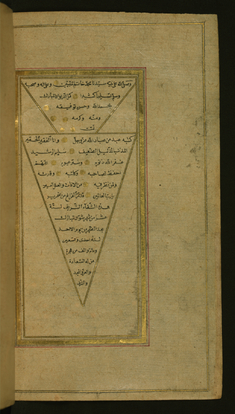 Colophon
1191 AH/AD 1777 (Ottoman)
view details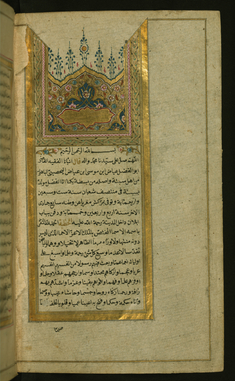 Illuminated Incipit Page with Headpiece
1191 AH/AD 1777 (Ottoman)
view details