arrow_forward_ios

arrow_forward_ios
Allegory of Winter
Conca represents the different character of the four seasons through one of the most favored artistic motifs of the 18th century, the "putto" (embodying the spirit of a little child). The playful, tender, and fleshy figures convey a light mood. As allegorical personifications here, they act out seasons through typical activities. Seated at the fire of a brazier, Winter wraps himself up against the cold; Spring holds a wreath of flowers (Walters 37.1724); Summer shades his head with a leaf against the heat while cooling his foot in a stream (Walters 37.1744); and Autumn, like a little Bacchus (the ancient god of wine), holds grapes, representing the harvest (Walters 37.1792). The charming series was surely intended to decorate a small room, perhaps a dressing room.
For more information on this series, please see Federico Zeri's 1976 catalogue Italian Paintings in the Walters Art Gallery, no. 433, pp. 545-546.
Provenance

Provenance (from the French provenir, 'to come from/forth') is the chronology of the ownership, custody, or location of a historical object.
Don Marcello Massarenti Collection, Rome [date and mode of acquisition unknown] [1881 catalogue: no. 1149; 1897 catalogue: no. 290, as Carlo Maratta]; Henry Walters, Baltimore, 1902, by purchase; Walters Art Museum, 1931, by bequest.
Measurements
H: 18 13/16 x W: 8 9/16 in. (47.8 x 21.8 cm)
Credit Line
Acquired by Henry Walters with the Don Marcello Massarenti Collection, 1902 (where catalogued as Carolo Maratta: catalogue 1881, nos. 149-152; catalogue 1897, nos. 290-293)
Accession Number

In libraries, galleries, museums, and archives, an accession number is a unique identifier assigned to each object in the collection.
37.1791
Do you have additional information?
Related Objects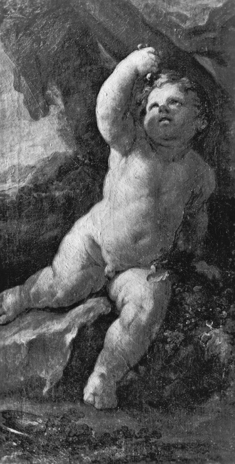 view details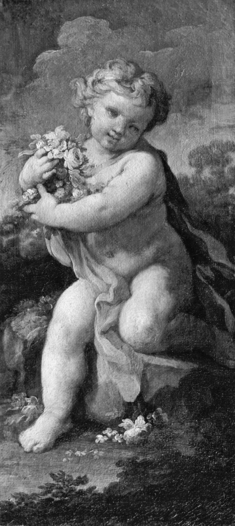 view details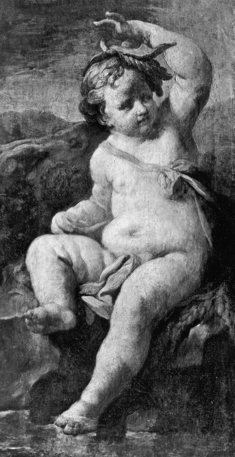 view details