Single Leaf of the Virgin and Child
11th century AH/AD 17th century (Mughal)
This Mughal miniature, Walters manuscript leaf W.699, dating to the early 11th century AH/AD 17th, depicts the Virgin and Child after a European example. Its composition and use of grisaille are analogous to an image of the Virgin and Child depicted by the Mughal artist Manohar (Institut Néerlandis, Paris), which has been compared to works by the 16th-century Flemish artist Hieronymus Wierix. The painted borders probably date to the late13th century AH/AD 19th.
Provenance

Provenance (from the French provenir, 'to come from/forth') is the chronology of the ownership, custody, or location of a historical object.
Henry Walters, Baltimore [date and mode of acquisition unknown]; Walters Art Museum, 1931, by bequest.
Geographies
India (Place of Origin)
Measurements
H: 10 9/16 x W: 7 1/4 in. (26.9 x 18.4 cm); Image H: 2 5/16 x W: 1 5/8 in. (5.8 x 4.2 cm)
Credit Line
Acquired by Henry Walters
Location in Museum
Not on view
Accession Number

In libraries, galleries, museums, and archives, an accession number is a unique identifier assigned to each object in the collection.
W.699
Do you have additional information?
Related Objects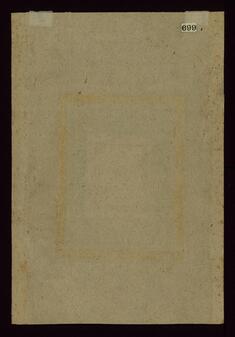 Virgin and Child (Back)
11th century AH/AD 17th century (Mughal)
view details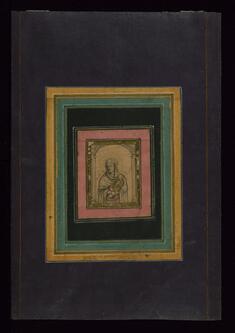 Virgin and Child
11th century AH/AD 17th century (Mughal)
view details