arrow_forward_ios

arrow_forward_ios
Three Hundred Sixty Sufi Questions
1081 AH/AD 1670 (Ottoman)
Walters manuscript W.585, a work on Sufism in the form of questions entitled Khawatim al-hikam is by 'Ali Dede al-Busnawi (died 1007 AH/AD 1598). This particular Ottoman copy was written in Nasta'liq script by Mustafá ibn al-Hajj Muhammad in 1081 AH/AD 1670. The Arabic text begins with an illuminated headpiece (fol. 1b). The red leather binding with central lobed oval with arabesques on a gold ground is contemporary with the manuscript.
Provenance

Provenance (from the French provenir, 'to come from/forth') is the chronology of the ownership, custody, or location of a historical object.
Muhammad ibn Zadah al-Ayyubi, 1117 AH/AD 1705 [mode of acquisition unknown] [ex libiris fol. 1a]; Vizier al-Shahid 'Ali Pasha, 1130 AH/AD 1717 (?) [mode of acquisition unknown] [waqf seal of the Vizier on fol. 1a (erased) and on fol. 210b dated 1130 AH/AD 1717 with former shelf mark 1173]; 'Ali [date and mode of acquisition unknown] [ex libiris fol. 1a]; Henry Walters, Baltimore [date and mode of acquisition unknown]; Walters Art Museum, 1931, by bequest.
Geographies
Turkey (Place of Origin)
Measurements
Folio H: 7 7/8 x W: 4 15/16 in. (20 x 12.5 cm)
Credit Line
Acquired by Henry Walters
Location in Museum
Not on view
Accession Number

In libraries, galleries, museums, and archives, an accession number is a unique identifier assigned to each object in the collection.
W.585
Do you have additional information?
Related Objects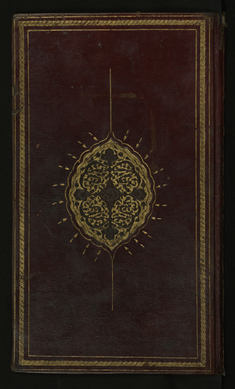 Binding from Three Hundred Sixty Sufi Questions
1081 AH/AD 1670 (Ottoman)
view details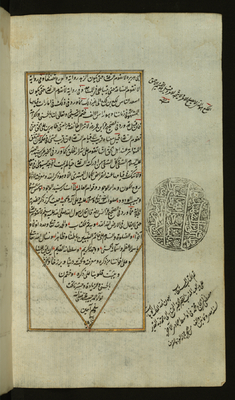 Colophon
1081 AH/AD 1670 (Ottoman)
view details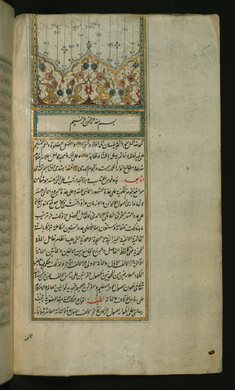 Illuminated Incipit Page with Headpiece
1081 AH/AD 1670 (Ottoman)
view details