arrow_forward_ios

arrow_forward_ios
Epic of Alexander the Great
Walters manuscript W.664, copied by Kamal ibn 'Abd Allah al-Qaramani in a clear vocalized Naskh script, is a copy of the Epic of Alexander the Great or the Alexander romance (Iskendername) by Ahmet bin Ibrahim Ahmedi (died 815 AH/AD 1413). It was completed in Aleppo (Halab) in 891 AH/AD 1486. Written in two columns and surrounded by a frame, it opens with a decorated title page and an incipit page with the inscription: al-mulk li-Llah al-wahid (Supreme authority belongs the One God).
Provenance

Provenance (from the French provenir, 'to come from/forth') is the chronology of the ownership, custody, or location of a historical object.
Henry Walters, Baltimore [date and mode of acquisition unknown]; Walters Art Museum, 1931, by bequest.
Measurements
Folio H: 13 x W: 9 1/16 in. (33 x 23 cm)
Credit Line
Acquired by Henry Walters
Location in Museum
Not on view
Accession Number

In libraries, galleries, museums, and archives, an accession number is a unique identifier assigned to each object in the collection.
W.664
Do you have additional information?
Related Objects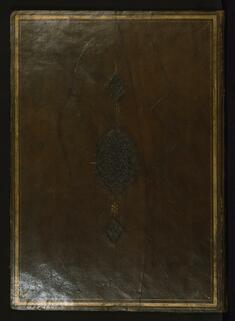 Binding from Epic of Alexander the Great
view details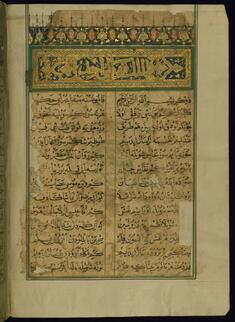 Incipit Page with Illuminated Titlepiece
view details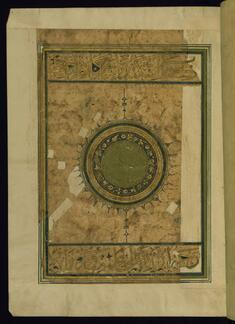 view details