Leaf from Conjuratio malignorum spirituum in corporibus hominum existium
1470-1480 (early Renaissance)
Provenance

Provenance (from the French provenir, 'to come from/forth') is the chronology of the ownership, custody, or location of a historical object.
Benedictine monastery of San Michele di Passignano near Perugia [coat of arms]; Léon Gruel and Engelmann; Henry Walters Baltimore, Baltimore, by purchase [bookplate no. 56]; Walters Art Museum, 1931, by bequest.
Measurements
Folio H: 6 5/16 x W: 4 5/16 in. (16 x 11 cm)
Credit Line
Acquired by Henry Walters
Location in Museum
Not on view
Accession Number

In libraries, galleries, museums, and archives, an accession number is a unique identifier assigned to each object in the collection.
W.352.16R
Do you have additional information?
Parent Object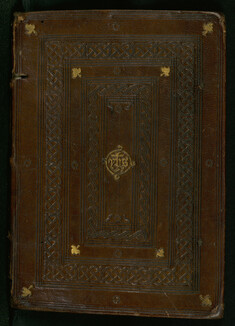 Conjuratio malignorum spirituum in corporibus hominum existium
1470-1480 (early Renaissance)
view details