arrow_forward_ios

arrow_forward_ios
Fragments of a Head
1st century CE (Roman Imperial)
The right side and top of the head with the right ear and parts of the front and back of neck and bust are preserved. The photograph shows the fragments with a plaster cast of a face in the Palazzo dei Conservatori that is said to be from the same find location on the Via del Babuino, Rome.
Provenance

Provenance (from the French provenir, 'to come from/forth') is the chronology of the ownership, custody, or location of a historical object.
[Found with a cache of several heads, via del Babuino, Rome, 1880]; Don Marcello Massarenti Collection, Rome, by 1894 [mode of acquisition unknown]; Henry Walters, Baltimore, 1902, by purchase; Walters Art Museum, 1931, by bequest.
Conservation
| Date | Description | Narrative |
| --- | --- | --- |
| 1/1/1930 | Treatment | other |
| 3/29/1936 | Treatment | cleaned; reconstructed |
Measurements
H: 17 1/16 in. (43.3 cm)
Credit Line
Acquired by Henry Walters with the Massarenti Collection, 1902
Location in Museum
Not on view
Accession Number

In libraries, galleries, museums, and archives, an accession number is a unique identifier assigned to each object in the collection.
23.104
Do you have additional information?
Related Objects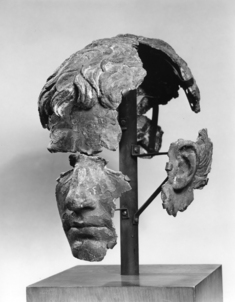 Portrait Head of Augustus
ca. 50 CE (Roman Imperial)
view details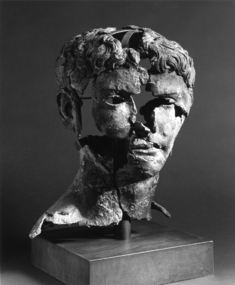 Head of a Member of the Julio-Claudian Family, Possibly Tiberius
1st century CE (Roman Imperial)
view details