Head of a Member of the Julio-Claudian Family, Possibly Tiberius
1st century CE (Roman Imperial)
The head originally surmounted a bust. The hair was very delicately chiseled after casting, the eyebrows incised. The sockets are perforated and the eyes were inset. It is impossible to identify the person positively; he is a Julio-Claudian prince, possibly Tiberius.
Provenance

Provenance (from the French provenir, 'to come from/forth') is the chronology of the ownership, custody, or location of a historical object.
[Found with a cache of several heads, via del Babuino, Rome, 1880]; Don Marcello Massarenti Collection, Rome, by 1894, [mode of acquisition unknown]; Henry Walters, Baltimore, 1902, by purchase; Walters Art Museum, 1931, by bequest.
Conservation
| Date | Description | Narrative |
| --- | --- | --- |
| 6/1/1937 | Treatment | cleaned; coated; mounted |
Measurements
H: 12 13/16 x W: 11 x D: 8 3/8 in. (32.5 x 28 x 21.2 cm)
Credit Line
Acquired by Henry Walters with the Massarenti Collection, 1902
Location in Museum
Not on view
Accession Number

In libraries, galleries, museums, and archives, an accession number is a unique identifier assigned to each object in the collection.
23.190
Do you have additional information?
Related Objects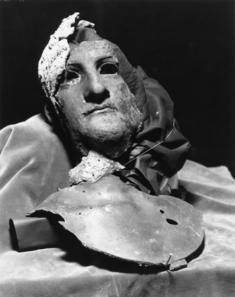 Fragments of a Head
1st century CE (Roman Imperial)
view details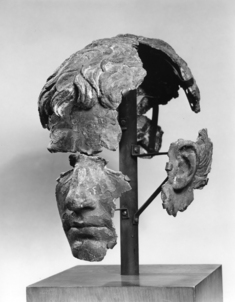 Portrait Head of Augustus
ca. 50 CE (Roman Imperial)
view details